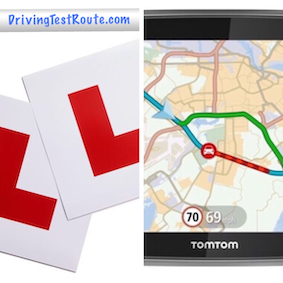 Click here to select a UK driving test centre

29th July 2017: mydrive.tomtom.com is now using gpx Track files. Now our zip files include both Track and Route format gpx files.



4th December 2017: The new DVSA driving test will require 20 mins of independent driving which will include the use of a Sat Nav

(80% of all tests use Sat Nav, 20% follow signs)

.
These routes work really well for the new test. You can start from anywhere and it will provide a route you can use for 20 mins to or from the test centre.
You should also add your own other elements such as Stopping on the left & move off, Hill start, Emergency stop and Manoeuvres where possible.

The files are in GPS eXchange format (.GPX) which will work with most Sat Nav systems and can also be loaded in to Google Maps at: www.Google.co.uk/maps


If you have a TomTom Go model 40/50/60/51/61/400/500/510/600/610/5000/5100/6000/6100 or newer then you can use www.mydrive.tomtom.com to remotely load the files to your Sat Nav.


If you have an iPhone you can use Ultimate Rides

or search for other ways to use GPX files.

If you would prefer the files in PDF format to print out the directions then please purchase the GPX option and email me at Sales@DrivingTestRoute.com

Click here to select a UK driving test routes